Quoc Minh Co., Ltd was established in 2001 and we continuously operate for 19 years till now. We are professionally manufacturing veterinary, aquatic medicine, biological supplement, and premix for animal feed.
We have more than 200 distributors in over Vietnam and our production meet GMP-WHO standard, GLP for laboratory, GSP for storage.
With the slogan " QUALITY FOR DEVELOPMENT & DEVELOPMENT FOR QUALITY" , we guarantee all of our product have the highest quality.
Besides the domestic market in Vietnam, now we are exporting many products to Jordan, Myanmar, Bangladesh and we are having orders from Malaysia, United Arab Emirates…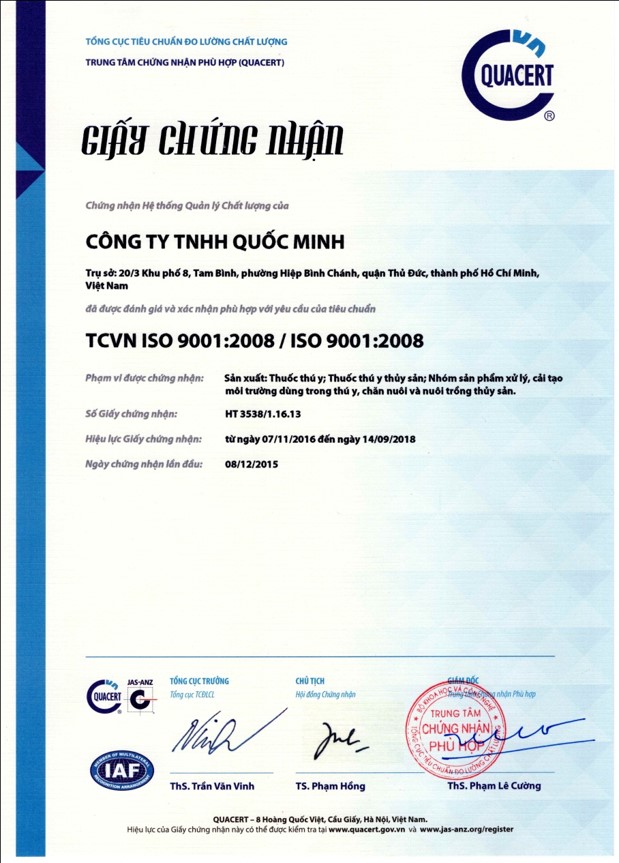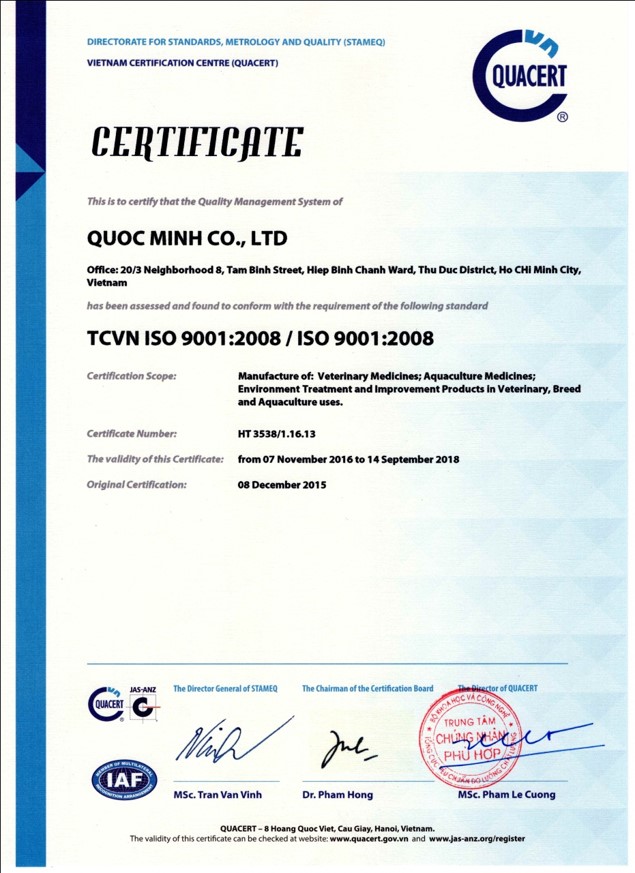 I. Quoc Minh overall information
Factory:
3 production lines of Non-Beta lactam products
2 production lines of Beta lactam products
1 production line Biological environment treatment products and biological supplement of animal feed.
1 production line of germicide products
2. Laboratory and production facilities photos
3. Waste water treatment system: